Energy suppliers in Northern Ireland have reduced prices from Monday 1st November following the government's Energy Price Guarantee. The scheme will will limit the amount you can be charged per unit of gas or electricity up until March 2023, at which time the scheme will be reviewed.

The support will reduce bills by 19.9p per kilowatt hour (kWh) for electricity and 4.8p/kWh for gas. However, your exact bill will depend on how much energy you use and you do not need to apply so there is no need to contact your energy supplier.
Kevin Shiels, the utility regulator's director of retail and consumer protection, said:
"What [the scheme does] is reduce the amount that every household pays per unit of energy, whether it's electricity or gas.
"Customers don't have to do anything to avail of this—it's applied automatically to them from 1 November and the benefit is backdated to 1 October because these schemes kicked in in the rest of the UK on 1 October."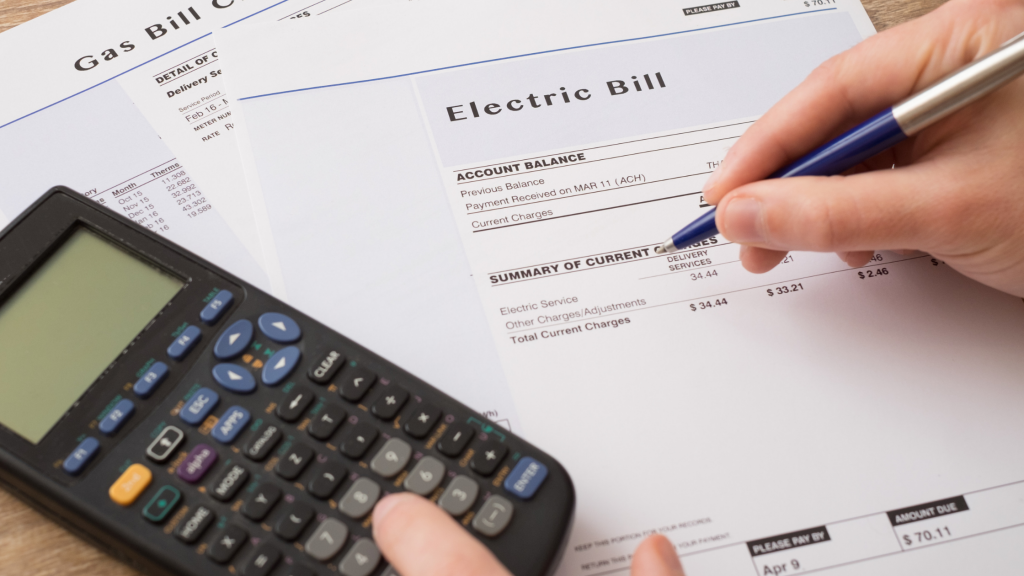 Does this mean cheaper energy bills?
Compared to what prices could have been: yes. This scheme should alleviate the worst effects of this energy cost crisis.
That being said, energy prices are still significantly higher than they have been in previous years. Over the last 12-18 months, all NI energy suppliers have introduced multiple double digit increases which has added between £400 and £950 to the average electricity bill. Those using gas have seen increases between £1000 and £1800.
How have prices changed since 2021?
The past year has been busy with supplier price changes. Here we have detailed every price increase for every energy supplier since the beginning of 2021: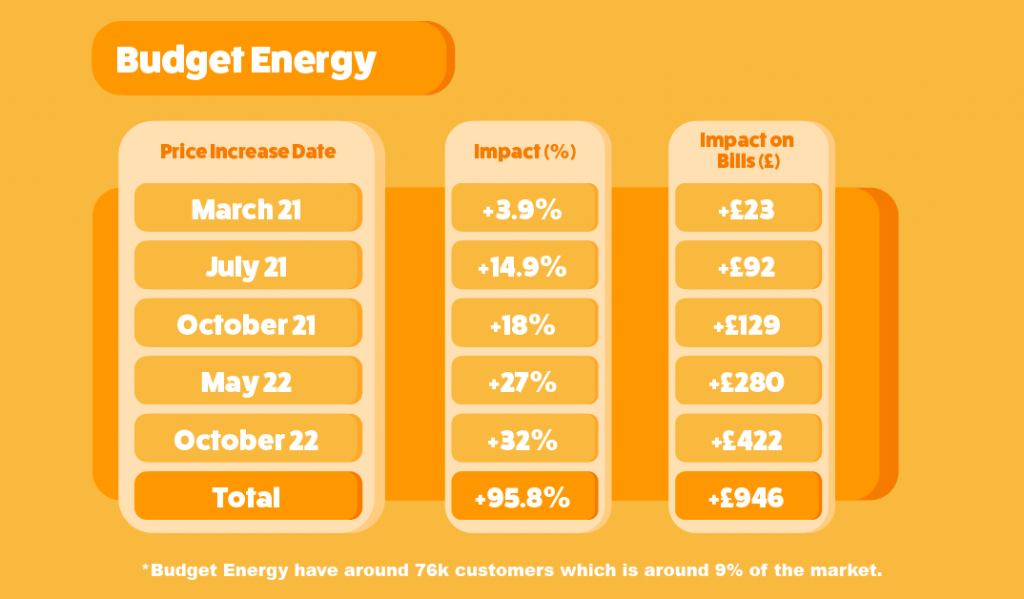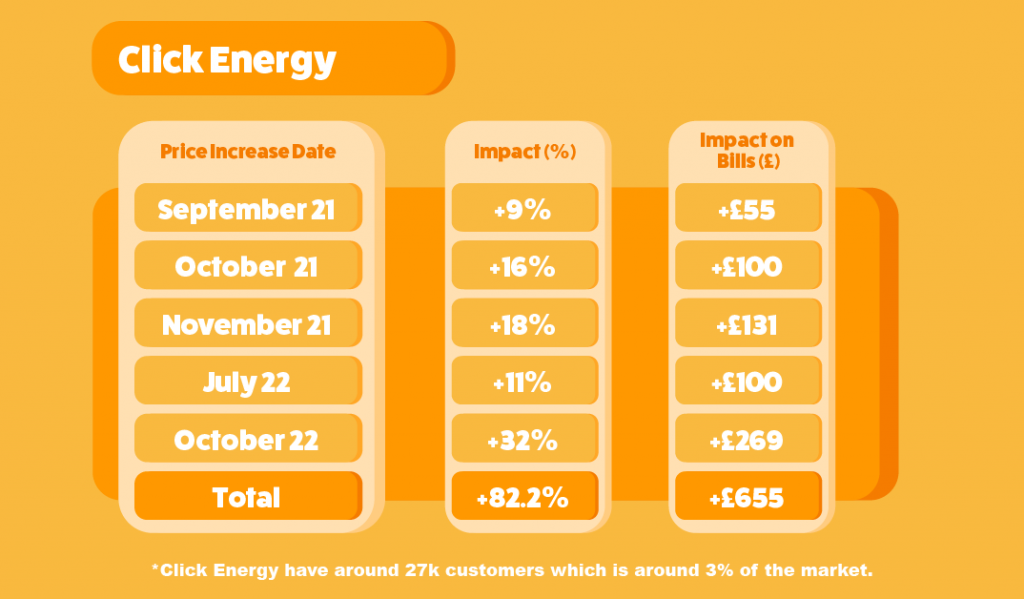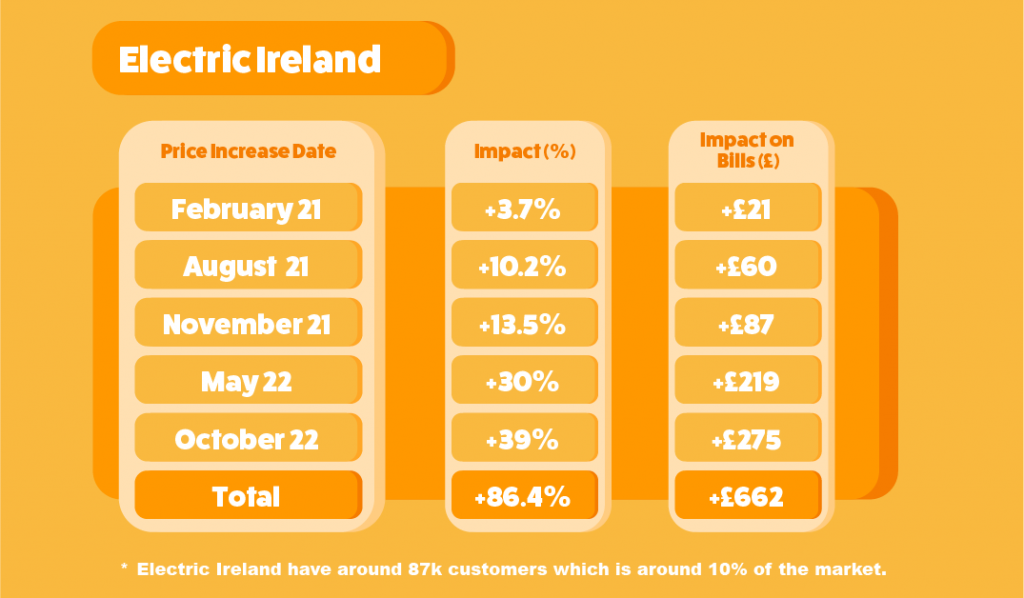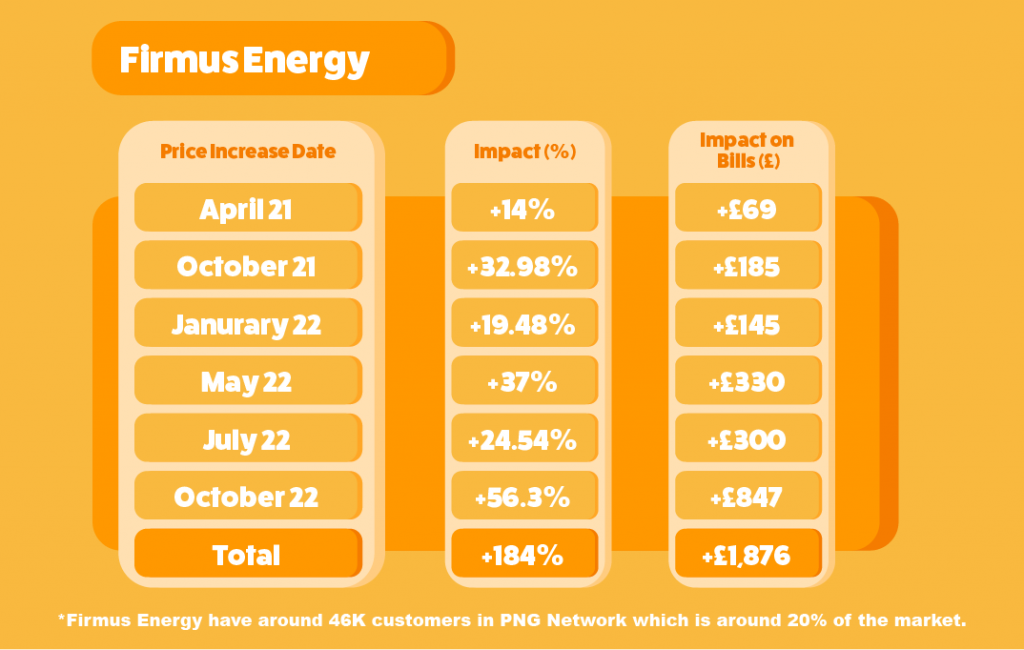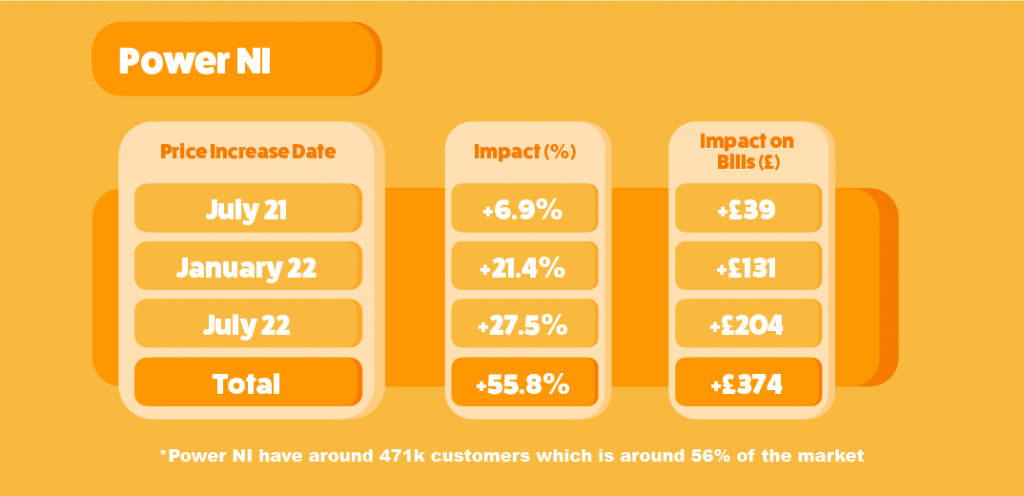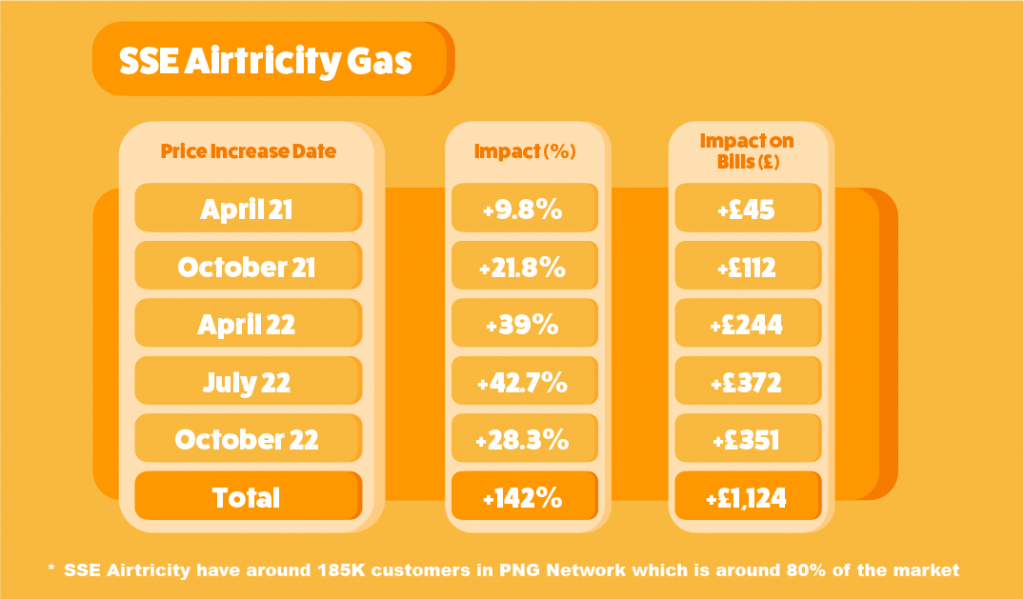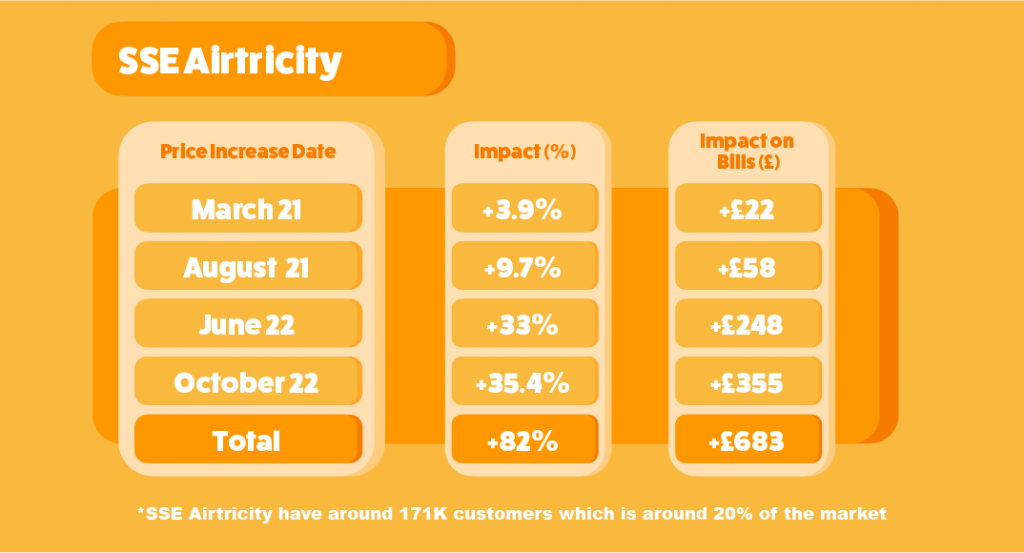 ** The Greater Belfast (Phoenix Distribution area) covers: south, west, east and north Belfast; Carrickfergus; Newtownabbey; Duncrue and Harbour; Lisburn; Carryduff; Castlereagh; Newtownards; Larne; and North Down.
What does price guarantee mean for prices?
Across the different suppliers in NI, customers will see reduced bills. Specifically: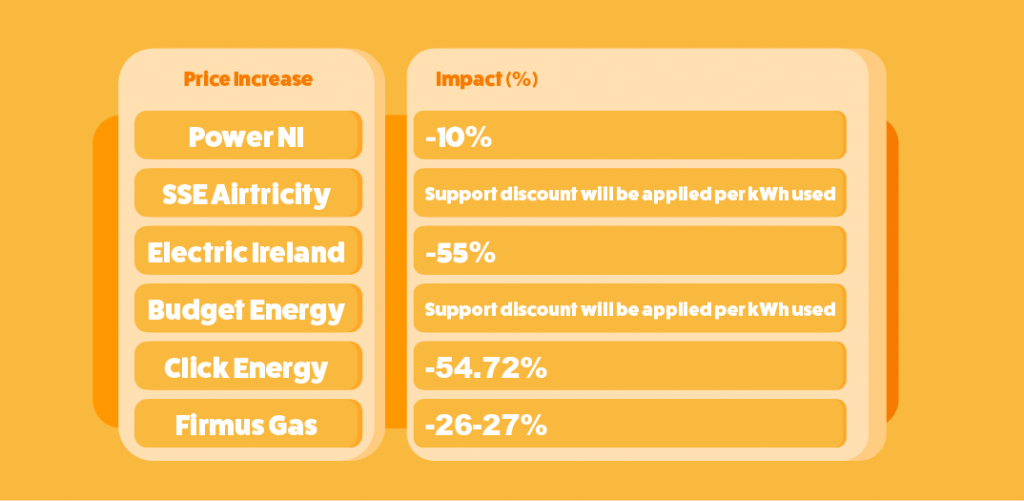 Can I do anything to save more money?
Firstly, every household in Northern Ireland can make careful and considerate changes to their energy usage habits to keep costs low. That means turning off lights when they aren't in use, being mindful of how and where in the home you are using heat, and investing in good, effective insulation. There are other tips and tricks to be aware of to, which we have detailed in our blogs:
The fastest and simplest way to save energy on your bills, however, is to simply switch energy deals. There are 5 electricity suppliers, with a choice of 2 gas suppliers in the Greater Belfast Network, and all of these offer multiple tariffs and deals. In fact, as of November 2022, there is a difference of £692 between most expensive and most competitive electricity deal. There is a difference of almost £800 for gas deals. 

The typical average energy user should therefore be able to find a deal under £500 per year for electricity and under £1000 for gas. If you are currently paying more than this, please see our comparison tool to find a better deal to switch too.