Start Switching, Start Saving
Compare moving
from Oil to Gas
– Compare cost of oil & gas
– Compare benefits of oil & gas
– Decide which is best for your home
Compare moving from 'Oil to Gas'
Most homes in Northern Ireland use home heating oil but the availability of natural gas has been increasing over recent years. More homes can now convert to natural gas than ever before.
Use our 'Oil to Gas' calculator to compare the cost to heat your home with gas compared to oil. You can also check whether gas is available where you live, consider the benefits of gas, how to convert and any help available with the cost.
Can my home connect to Natural Gas?
This is the key question! Many people are unsure if gas is even available where they live. The natural gas network in Northern Ireland is divided into three network areas. In each of the areas highlighted on the map there is a dedicated network operator responsible for the infrastructure that brings natural gas to your home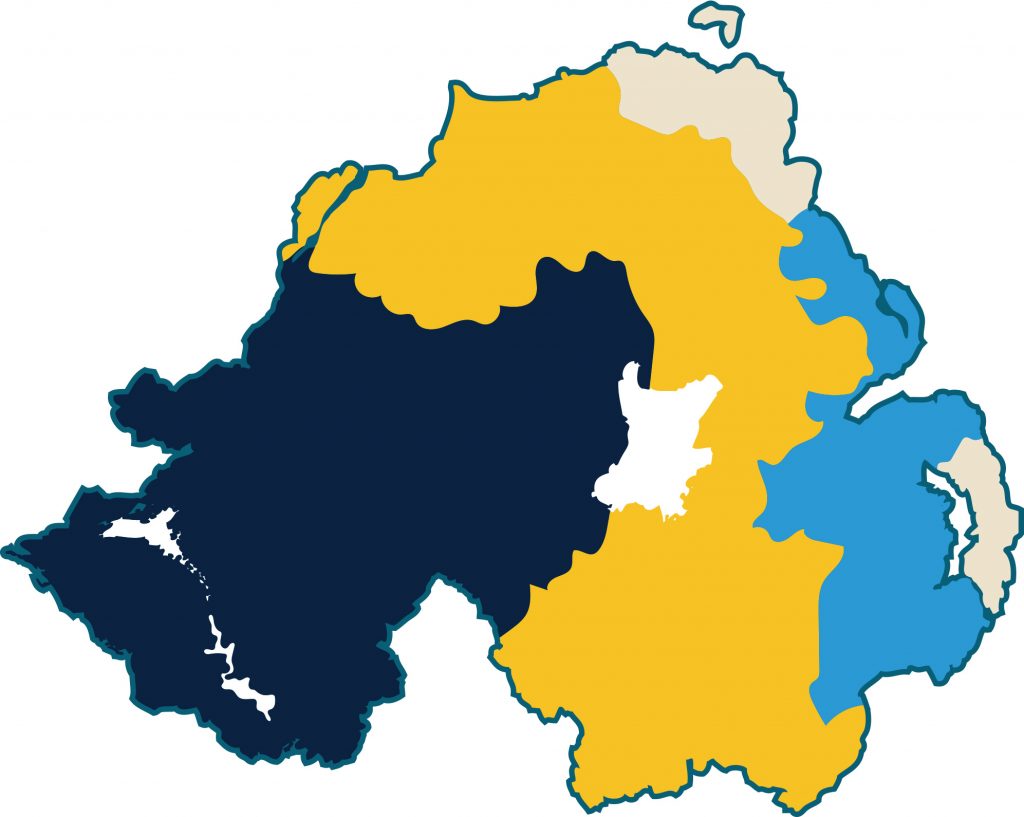 Natural Gas networks in Northern Ireland
Phoenix Natural Gas operates the natural gas network in the Greater Belfast and Larne area. The Greater Belfast (Phoenix Distribution area) covers: south, west, east and north Belfast; Carrickfergus; Newtownabbey; Duncrue and Harbour; Lisburn; Carryduff; Castlereagh; Newtownards; Larne; and North Down
Firmus energy operates the 'ten towns' network. This includes Londonderry/Derry, Limavady, Ballymena, Ballymoney, Coleraine, Newry, Craigavon, Antrim, Bainbridge and Armagh – new areas are being added as the network continues to expand.
SGN Natural Gas operates 'Gas to the West' which over the next few years will be bringing natural gas to Coalisland, Cookstown, Dungannon, Magherafelt, Omagh, Enniskillen, Strabane and Derrylin.
Each network operator offers a range of support, such as free connections, to help homes connect to the gas network. See our blog page for information on the offers each company provide
Information about converting to gas
More Than Money – What Are the Benefits of Gas
Use the 'Oil to Gas' calculator to compare the cost of natural gas and oil. As well as comparing the cost our calculator will tell you the difference in energy used and any savings in carbon emissions. 
But take a look at other reasons why people are switching to gas. Read More
 How do I convert to Gas and what support is available?
It does cost to convert your home from oil to gas. Each network operator offers a range of support, such as free connections or cashbacks to help homes connect to the gas network. For more information on the conversion process and what to expect read our blog.

With an average cost of around £2,500 – £3,000, it still is a major financial decision. For more information on the financial support available with converting to natural gas see our Energy Grants page.
Ready to Switch to Gas…
If gas is available and you want to switch we can help. The first step is to arrange a visit from an energy advisor from the gas network operator (as it depends what gas network you live in). They will explain the benefits, the connection process and costs involved so you can decide if you wish to proceed. Remember the visit is free and you are under no obligation to change to gas.

To arrange a visit you can leave your details with Power to Switch – we will double check gas is available to your home and determine which gas network you live in. We will send your details to the relevant gas network company who will be in touch to arrange a home visit. Feel free to contact us at hello@powertoswitch.co.uk to ask any questions or check up on your application.
You'll pay nothing. You have nothing to lose by doing a quick and free comparison.
It takes three steps and takes about three minutes to get a quote. Just fill in a few details, and let us save you money.
With a range of tariffs and suppliers to choose from, there is no need to pay more than you have to or put up with poor service.
Switching is a simple 3 step process and if you have any queries see our dual fuel switching FAQs below.

Enter Details
Complete your Information

Compare
See your Comparison Results

Switch
Switch to your chosen supplier
There are many different energy suppliers in Northern Ireland and you don't just have to stick to the same one you've always used. They all have their own deals on gas and electricity, so it's wise to shop around and compare them on price, service offerings and customer services.