The back to school period can be an expensive one. With new uniforms, books, bags, school supplies, bus money and school dinners, you may find your weekly or monthly budget quickly adding up. It's important, therefore, to plan ahead and to take careful measures in order to better control your outgoings. 
This is especially important at the moment, when prices across all markets are continuing to move upwards, leaving many people at a loss for how to afford the same standard of living as they  could before. 
1. Plan ahead
First things first: make sure you plan what you need to purchase ahead of the upcoming school year. As you make your list, you can consider other options aside from spending, such as borrowing an item from a friend or fellow parent, or reusing an item you already own. You may have a spark of inspiration which alleviates the need to spend money altogether. 
This kind of planning also allows you to be more deliberate about when you spend money, too. For instance, you may have a large lump sum to account for later in the year, such as a school trip or one-off lessons fee, and it is wise to plan and save for that on a monthly or weekly basis.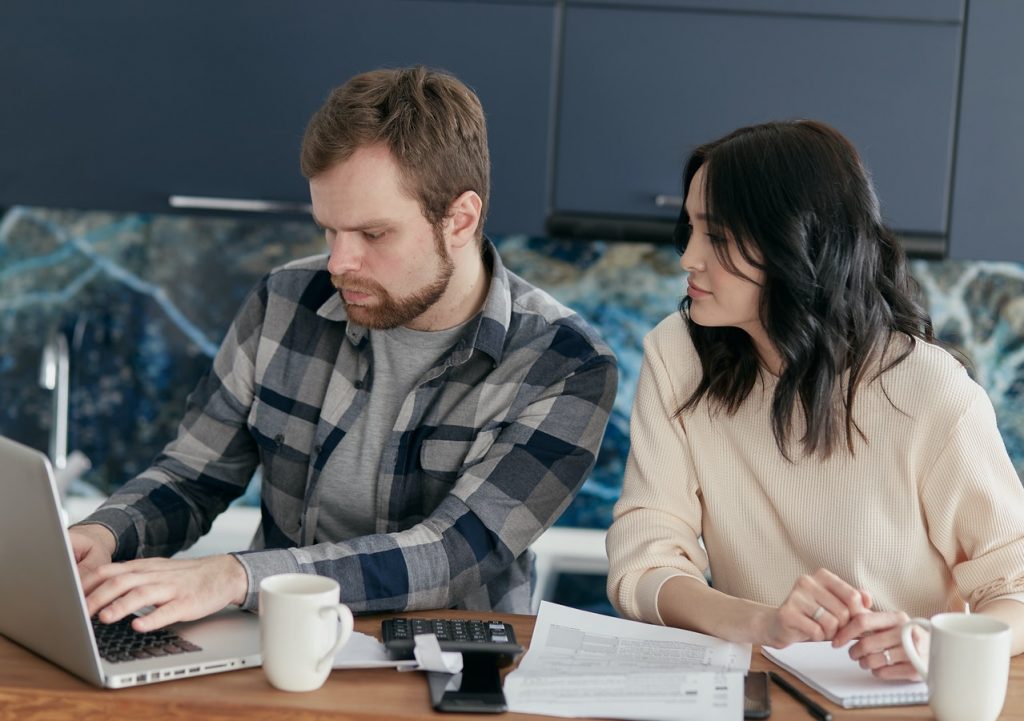 2. Compare energy deals
We know that energy prices are at an all time high. We also know that our customers save an annual average of £140 when they switch with us, and that if you haven't switched energy deals in the last 12 months, you're likely to be spending more than you ought to. In 5 minutes on a website like Power to Switch, you can find out if you are eligible to make savings. 
3. Be careful about energy usage 
When considering energy costs, you might also look at how best to make what you use go further. Now that the kids are out of the house during the day, you'll find that you won't need as many electrical items running during the day (such as gaming consoles or lights), but you can still cut back in other ways. You might think to switch your light bulbs to LEDs, switch all appliances off at the wall, and turn down your thermostat by just one degree. 
For more ideas on saving energy, see our various other blogs here: 

4. Check all tariffs and subscriptions
If you are currently on a subscription or direct debit for entertainment, broadband, your phone or insurance, you may find it useful to contact your supplier to negotiate a better price. Sometimes, these kinds of expenditures can only be negotiated once a month or on a yearly basis, but they are good to be mindful about even if you can't change them immediately.
Sometimes, suppliers will offer discounts if they know you are considering leaving them, or additional perks which may be more useful to you.
If they cannot offer any savings, shop around a little, in the same way as you would do your energy deal. There are lots of comparison websites to check out and even if there are no major savings to be had, you will know that you are paying the absolute minimum.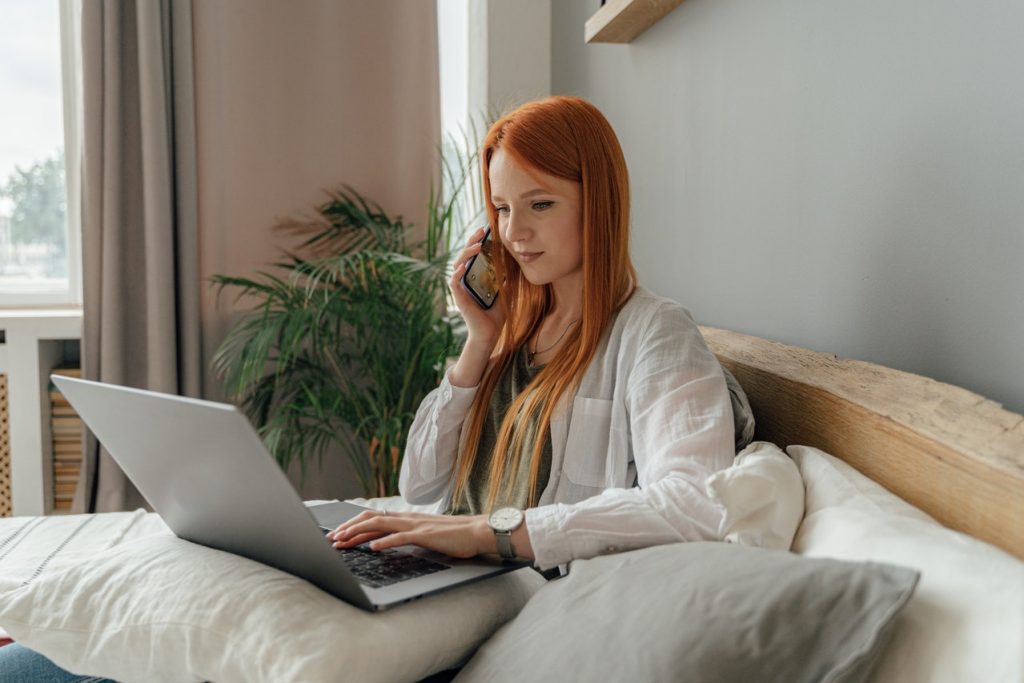 5. Mend what you can
Kids can be hard on school clothing. Between roughhousing, unexpected stains and simple accidents during the school week, you may find that your child's uniform has come back in less than stellar condition. While particularly damaged clothing and shoes should be tossed out, you can look at the possibility of mending those which can still be salvaged. For instance, reheeling shoes and patching trousers are both simple, inexpensive ways of extending a piece of clothing's lifespan. 
6. Shop second-hand uniforms 
Where you do need to buy new items, it's obvious to go for budget options, but see if you can find them second-hand first. These can be even more cost effective. For instance, there are various websites which allow parents to buy and sell lightly used school uniform items. This may not be especially useful for the likes of crested shirts and blazers, but for the items like grey trousers, skirts and white polos, this can work a treat.
7. Label clothes
Once you have your child's uniform, make sure you keep it! Your child may misplace various pieces of clothing while at school, whether it be tossing off their jumper on a warm day or losing their entire PE kit while getting changed. This is why labelling your child's belongings is so important. Not only will this help identify the lost item quickly, but fewer children are likely to take the piece of clothing home with them by accident. 
8. Consider cheaper meals 
It's important to cook tasty, nutritious meals. If you are interested in saving money, however, you might also want to consider the per-meal cost of these, as well. For instance, some recipes require more expensive ingredients than others for a similar nutritional value—think premium steak pieces versus quality mince meat—or will ask you to purchase particular ingredients you may not use in full and thus waste.
You might even think to research cheaper meals through supermarket recipes or budget-friendly cookery blogs, like Cooking on a Bootstrap, for some inspiration.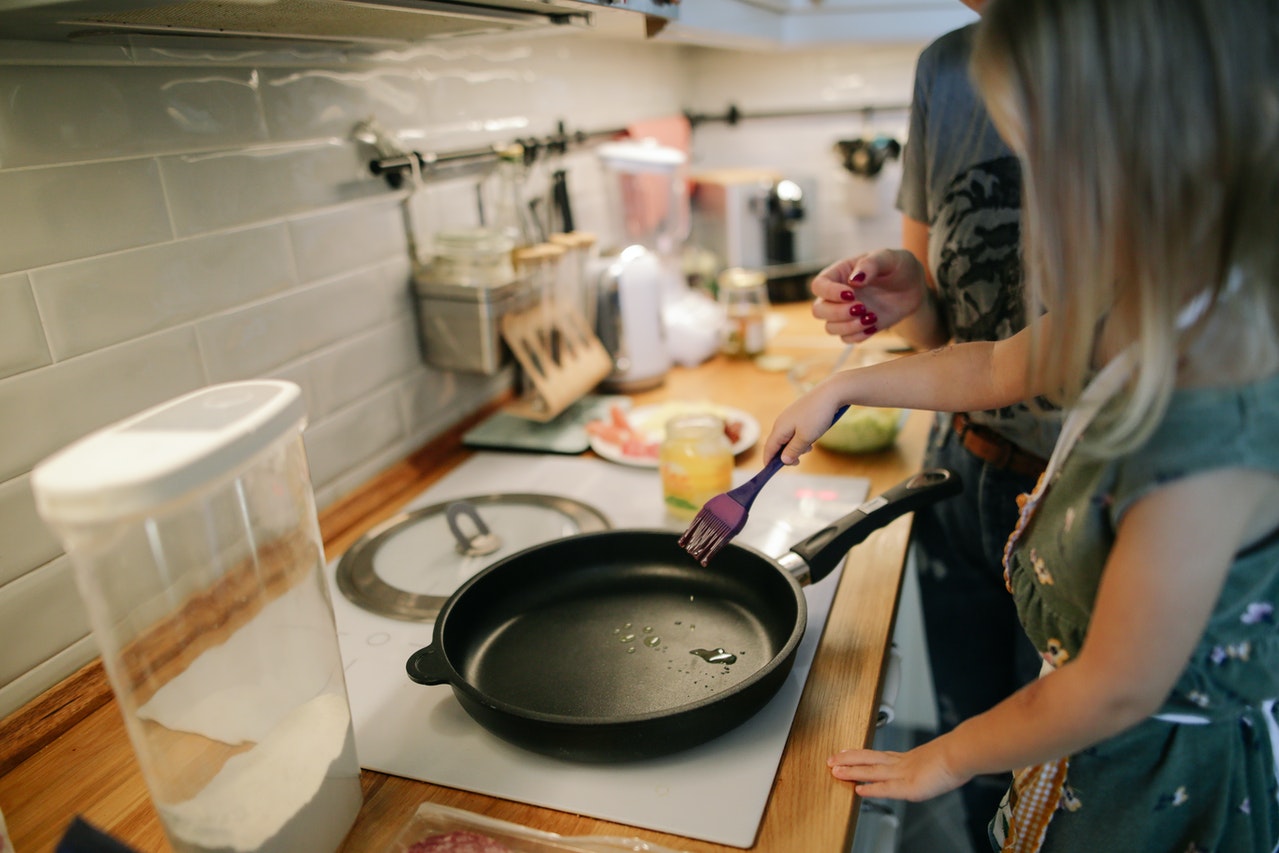 9. Weigh up the cost of packed lunches
Do you send your child a packed lunch with them to school?
Remember to check whether your child's school is capable of providing a hearty, nutritious meal for them for cheaper. On occasion, these freshly cooked meals at school can actually be more cost effective, but it entirely depends on your individual requirements and circumstances. It never hurts to check, and it could save you both time and money.
If you find that school lunches are the cheaper option, see our next tip.
10. Meal plan
When we plan our meals for the week, we reduce the need and impulse to buy products as and when we need them. This allows us to choose cheaper options, make the most of supermarket deals, and fully utilise our grocery list. It also means that we do not feel the need to buy more expensive ready meals, takeaways or meals in restaurants, when stuck for options last minute.
Meal planning also allows us to make the most of bulk purchases and the entirety of the purchased product (rather than, for example, just half a loaf of bread). It also means that we can freeze or preserve other items, too, and then use them later. 
Meal planning can take time, effort and practice, so don't ditch the planner after just a week or two. These things can take time, but will pay off.
11. Rethink transport
Using the car is simple and handy—which can really help if you're running late, or the weather isn't being your friend. 
If you are able to go without it, however, it can help you reduce your weekly outgoings and fuel costs to use a bicycle or your own two feet. Not only is it good for your budget, but it is beneficial to our health and even our relationships, to take more walks together. 
If forgoing the car really isn't an option for you, even a couple of days a week, you might think to carpool with other children and parents, in order to share the costs instead.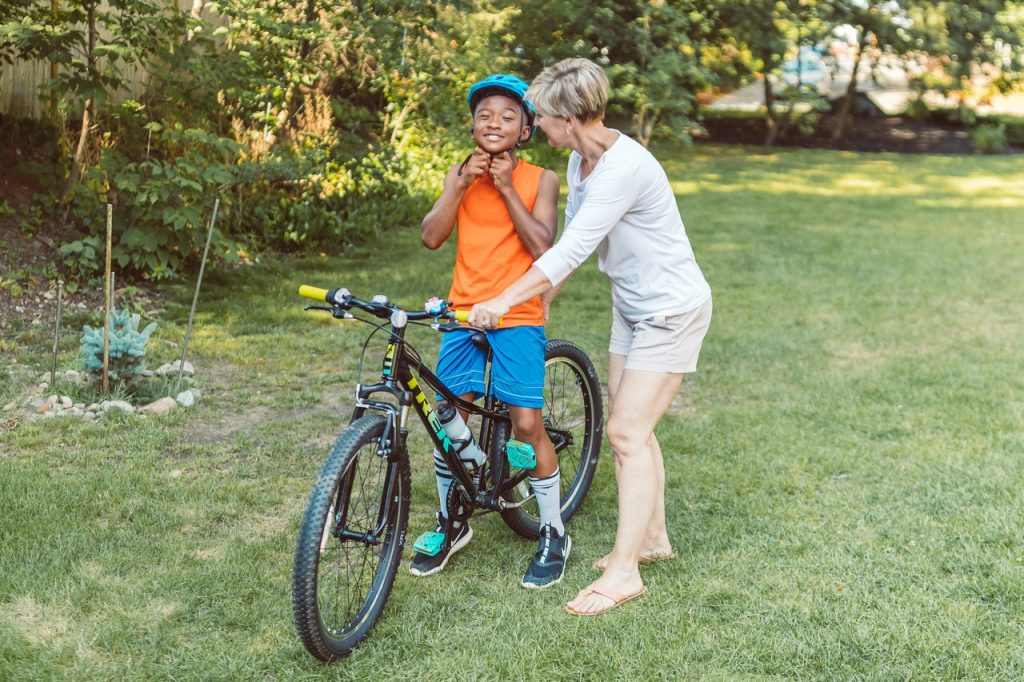 12. Are you eligible for free transport?
Did you know that in the UK, children under 8 who live more than 2 miles from their school, and those over 8 who live more than 3 miles from their school are eligible for free public transport to and from school? You can apply online and could save you a lot of money over the course of an entire school year. For more information about school transport, you can visit NI Direct.
We all know that back to school time is expensive. There are so many different costs, and the pressure our children put on us to have new or trendy items can make the period even more stressful. In general, though, you can be more confident in your finances if you are able to both plan ahead and educate yourself in alternative options. Second-hand shopping and making do with what we have can be the best way forward, but where we need to spend money on new items, meals or energy, be sure that they are a worthy investment.