During the summer we typically use less energy around the home. After all, during these warmer months, the UK enjoys longer days and shorter nights, allowing us to keep lighting to a minimum, and we don't have as much need for heating either. 
Generally we don't have much bother with cooling either, but that isn't to say that there isn't the odd hotter-than-normal spell—and at these times, we might be at a loss. As British and Irish homes aren't typically fitted with air conditioning units, during these warmer periods, we have to make do with other means, and oftentimes, this is found in the form of electric fans.
While these can be effective, they can also be a drain on our energy. If you're interested in finding ways to keep your energy usage low during the summer, while also keeping cool, have a look at these top tips: 
Be careful with fans
Firstly, your fan or air circulator is an effective appliance—but did you know that it could be more effective in cooling your home? 
Fans don't actually cool the room, so much as they help the moisture on your skin to evaporate and help you feel cooler. That means that it's best to position your fan directly at your bed, sofa, or wherever you will be sitting for long periods to maximise its evaporating ability.

To open or to close your windows
Supposedly, the rule of thumb when it comes to keeping your windows open or closed during hot periods is whether the air outside is cooler or warmer than that inside. If it's cooler outside, therefore—as it might be at night when the sun has gone down but your bedroom is still hot from the day—it's a great idea to open your window and allow more air circulation. 
On the other hand, if your room is relatively cool and outside is getting hotter, keep your windows closed. The insulation in your windows should work to keep the heat out, in the same way that they keep heat in during the winter.

Close curtains during the day
Closing your curtains will help to reflect the sun's rays coming into your home, and therefore keep it cooler. This is especially great if you are away during the day at work or school. If you work from home, though, you might consider working in rooms which do not get direct sunlight, so you can still benefit from closed curtains in those particularly hot spaces.

Keep bottles of water in the fridge
Consider how to keep yourself cool from the inside out, like adding your bottle of water to the fridge. This means that you won't have to run your tap as long when you go for water, and it will likely be colder than that from the tap, too—helping to keep your body temperature nice and cool.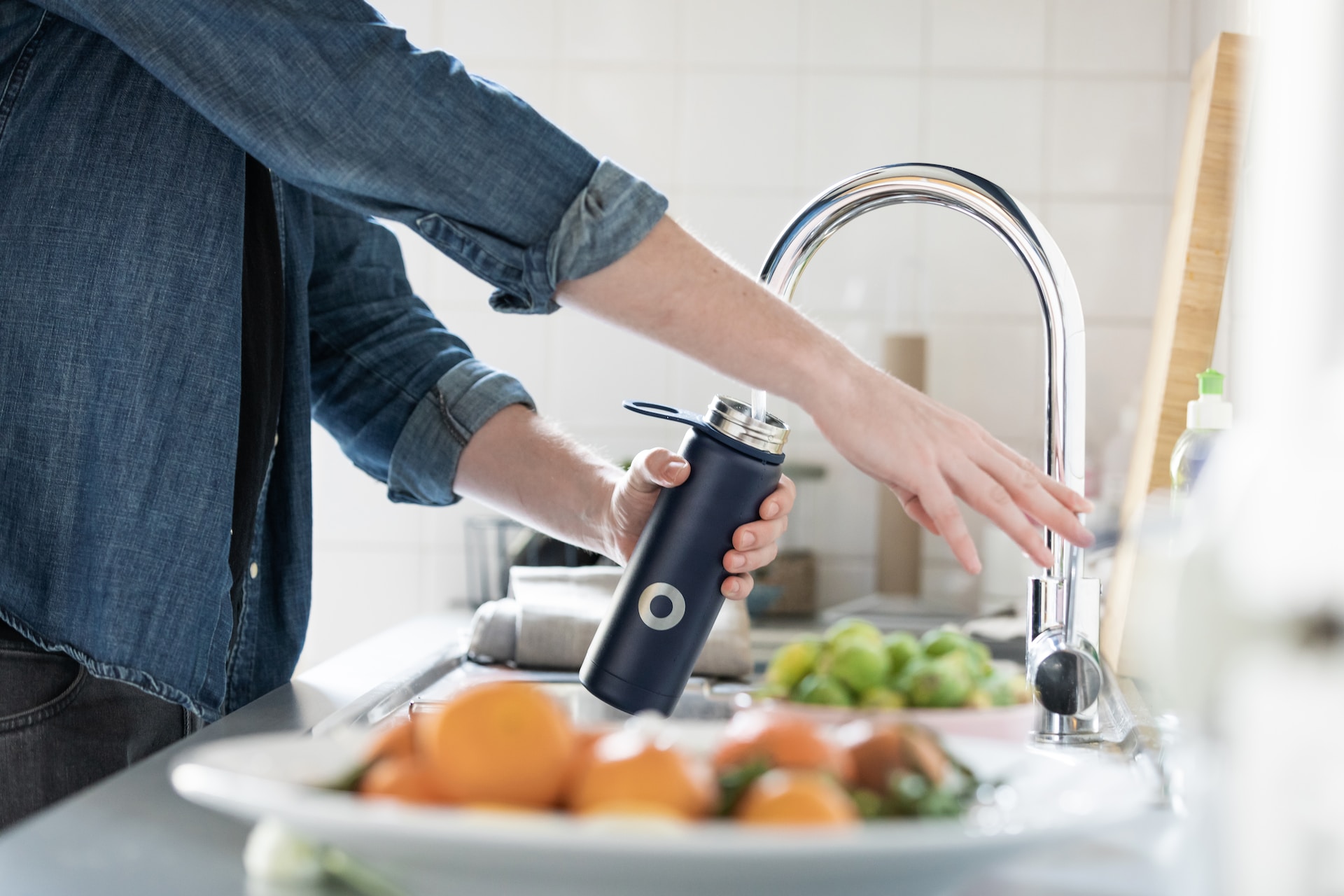 Use ice packs and cubes
Plan ahead and add ice packs or ice cube trays to your freezer. These can help you to get cooler than cool drinks, soups, and salads, to keep your internal temperature lower, and are also good to hold against the body. Just remember to wrap any ice packs in a thin towel to prevent any skin irritation or freezer burns.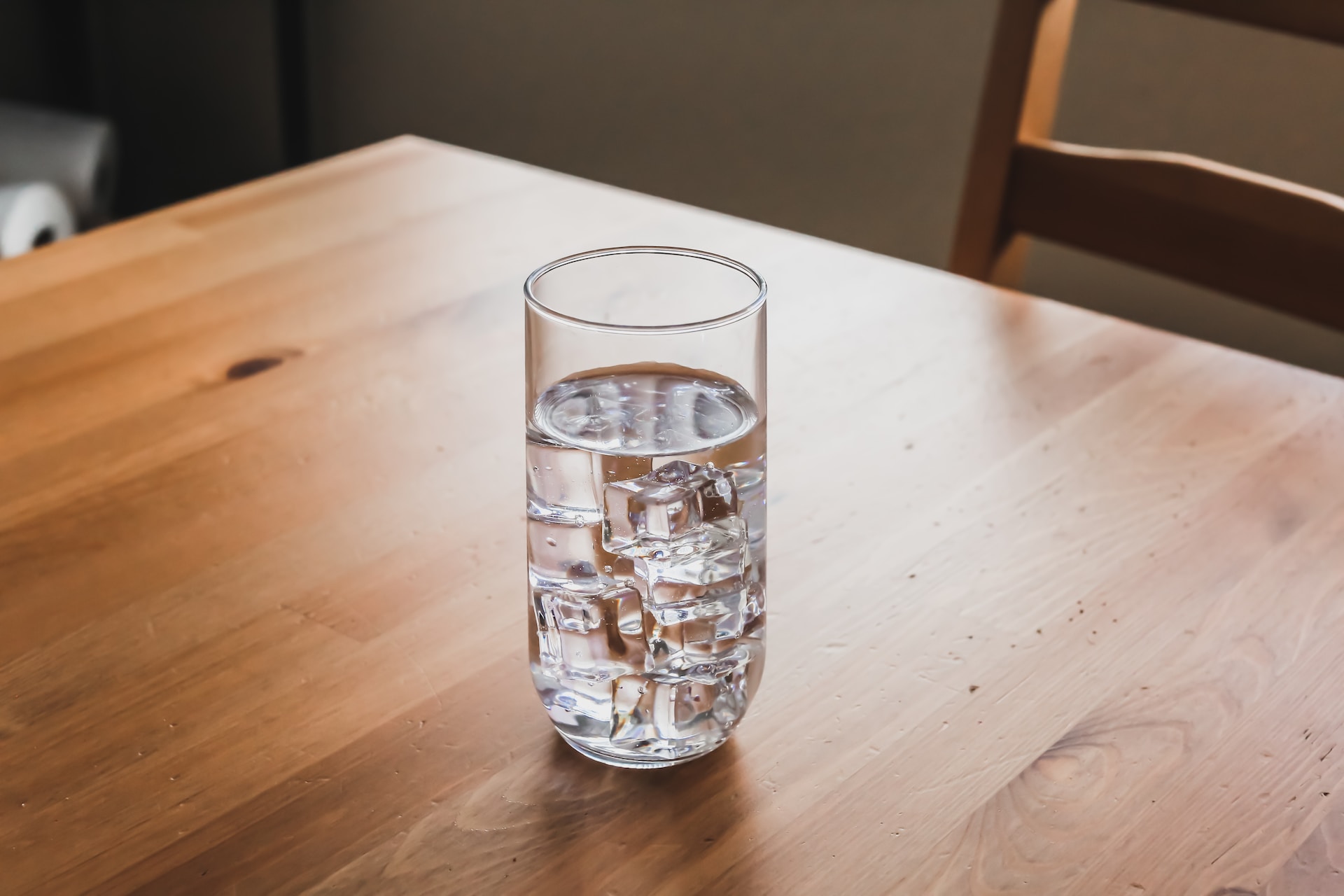 Change out of warm clothes
As with fans, the main way that clothing helps cool you down is by absorbing moisture. This is why absorbent fabrics like cotton and linen are great for warm days, while clingy, insulating fabrics like polyester and acrylic are better options for the winter months. 

Cool down washes
This is particularly useful if you want to cool down quickly, like when you get back from a run, walk, or time in the garden. It can also be useful to do just before going to bed, so that your skin is free from excess moisture that can leave you feeling warm and uncomfortable when trying to sleep. 
If a cool shower isn't for you, you can also try just running cold water over your hands and feet. Ankles and wrists have important pulse points where blood vessels are close to the skin, so dipping these in some chilly water can help you cool down faster. 

Keep your home well insulated
This point requires a little more forethought, but could come in handy for next summer. 
Insulation is something we typically talk about in the winter, when we're keen to prevent heat loss in the cold—but it works the other way, too. Basically, when we insulate our homes, we are preventing energy transfer, whether that is heat through a window or the cavities in our walls, and when it's hotter outside, we want to make sure that heat stays outside. 
The key areas for insulation are your windows (make sure they are double or triple glazed), your walls, and your attic or roof space. Adding insulation foam to walls and attics, in particular, can be a reasonably cost effective way to keep your home cool in the summer and warm in the winter—and prevent you spending more on controlling the temperature year-round.

Try switching
While it may not keep you cool, switching to a cheaper energy deal can help to keep your stress levels and bank account from overheating! 
Switching energy deals is oftentimes the fastest and easiest way to make significant savings on your energy bill. Over the past 12 months, Power to Switch customers have saved, on average, £281 annually from their bills when they switched energy deals with us.
Switching should be a quick and easy process. With Power to Switch, you simply fill in a form with a few of your details, including any relevant energy information, and we'll show you the deals and savings available to you. If you decide to go ahead with your switch, we'll handle the rest—you don't even have to contact your energy supplier. All can be done in the length of a bathroom break, or a mere fraction of your indulgent bath night. 
Try it yourself today to see how much you could save.