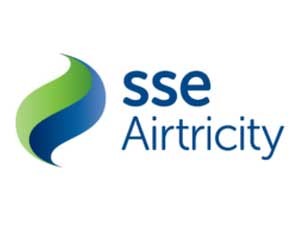 Background
SSE Airtricity is the second largest supplier of electricity to homes in Northern Ireland with over 166,000 customers which is around 20% market share
Website: www.sseairtricity.com/uk/home
Customer Support: 0345 601 9093
Email: customerservices@sseairtricity.com
Address: SSE Airtricity Energy Supply (NI) Ltd, 3rd Floor Millenium House, 17-25 Great Victoria Street, Belfast, BT2 7AQ
Customer Rating
The Consumer Council for Northern Ireland undertake an Energy Supplier Customer Satisfaction survey every 6 months. In the most recent survey result SSE Airtricity had a 'customer satisfaction' score of 63%.
In its 2018-2019 Complaints Report the Consumer Council reported dealing with only eight Stage 2 complaints from SSE Aitricity customers during the year, returning £11,696. Of all energy complaints dealt with by the Consumer Council 23.1% came from received SSE Airtricity customers, against a market hare of 21%.
WHICH? also undertake an annual consumer survey looking how satisfied customers are with their energy company. For 2019, SSE Airtricity overall rating was 57%
Tariff and Payment Information
SSE Airtricity offer a range of discounts for new customers signing up for for bill pay and keypad customer. These are based against the SSE Airtricity Standard tariff. SSE Airtricity also offer a cashback incentive for new customers on some deals.
SSE Airtricity provide a range of methods to manage your account including online and provide the option on online or postal bills. SSE Airtricity also accept a range of payment methods including Direct Debit, Prepayment or Cash, Card or Cheque.
Customer Care Register
All energy suppliers provide a range of support to help vulnerable consumers. You may be vulnerable if you are a pensioner, disabled or chronically ill.  read our guide for vulnerable customers.
All electricity suppliers have a Customer Care Register. This has the details and needs of their customers who are vulnerable. Suppliers will provide assistance and specific support to customers who register their details with them. Contact SSE Airtricity for further information on the support available for vulnerable consumers