Improving the energy efficiency of your home is one of the simplest ways to save energy and reduce bills.
A typical home could save up to £250-£300 a year by being more energy efficient and many of the measures are simple to install.
The first step is to understand where your home may be losing heat…this will help you decide on the measures which will have the most impact first. And the good news is there are often grants and discounts available which make it an even smarter choice.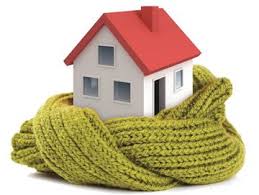 There are many simple yet effective ways to insulate your home, which can significantly reduce heat loss while also lowering your heating bills. 
The best approach is to tackle the areas of largest heat loss first in terms of  walls, attic, windows and doors.
Click Energy have announced they are increasing prices by 11% from 1st July In this blog we take a look at the latest price announcement
View this Guide →
Firmus energy have announced a third price rise since January for gas customers in the Greater Belfast Network area. Natural gas tariffs are set to
View this Guide →
SSE Airtricity has announced that they are putting up prices for gas customers by a whopping 42.7%, from 1st July 2022. The scale of the
View this Guide →
Keep up to date with all the latest energy news, deals and advice from Power to Switch